IN THE NEWS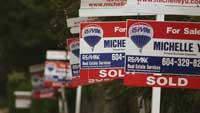 What's going on with exploding housing costs in key cities around the world?
Our latest feature documentary asks that very question.Vancouver: No Fixed Address focuses on the global housing bubble in a city often voted by international bodies to be the 'Best City in the World'. But the reality on the ground is that many residents are deeply concerned about their ability to stay here. The topic is debated endlessly. Fingers are pointed in various directions.
Vancouver: No Fixed Address engages with a group of experts who explain clearly and directly exactly what's happening. The film also follows a group of residents who are affected – for good & ill. The conclusions are pretty straightforward. But are the solutions?
WHAT'S COMING UP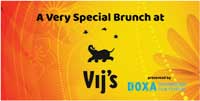 Vancouver: No Fixed Address world premiere at Hot Docs Toronto
May 2nd – 6PM, Scotia Bank Cinema 4
May 4th – 8:45, Bell TIFF Lightbox
May 5th – 12:45, Bell TIFF Lightbox
The West Coast premiere - a special presentation at Vancouver's documentary festival DOXA.
May 6th – 7PM, Woodward's Goldcorp Theater