IN THE NEWS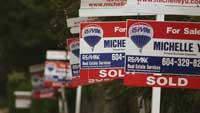 What's going on with exploding housing costs in key cities around the world?
Our latest feature documentary asks that very question.Vancouver: No Fixed Address focuses on the global housing bubble in a city often voted by international bodies to be the 'Best City in the World'. But the reality on the ground is that many residents are deeply concerned about their ability to stay here. The topic is debated endlessly. Fingers are pointed in various directions.
Vancouver: No Fixed Address engages with a group of experts who explain clearly and directly exactly what's happening. The film also follows a group of residents who are affected – for good & ill. The conclusions are pretty straightforward. But are the solutions?
UPDATE:
The film had its world premiere to 3 packed screenings at Hot Docs, then its West Coast premiere at the sold out DOXA premiere. It then went on to play an unprecedented near month of daily, capacity screenings at the VIFF Vancity theater - many of them featuring lively panel discussions. Currently Vancouver: No Fixed Address is playing the international festival circuit.
WHAT THE CRITICS ARE SAYING
"One of the best feature films of 2017. Hits the subject with the precision of both a surgeon and marksman. We're dazzled and informed."
The Film Corner
"…Puts a human face on the housing crisis…"
One Movie Our View Toronto
"…Beautifully captures why people love this city
My Cinema Toronto
"…Paradise is placed right next to paradox…"
Vancouver Courier
"…Gut-wrenching portrayal of a city on the brink…"
Vancouver Magazine
Totally F#%king Urgent Viewing.
Georgia Straight