About the Film
I'm so proud, happy and honoured to bring to the screen our latest feature documentary - Haida Modern - about visionary, legendary artist Robert Davidson.
Here on the west coast pretty much everyone is touched by Robert's work. Even if you don't know Indigenous art and artists, we're surrounded by it. It's on the walls, the phone boxes, on T-shirts, jewellery, tattoos, on the protest signs and regalia at the frequent rallies in defence of the increasingly threatened natural world. It's in the monumental displays that make YVR one of the top airports on the planet. 50 years ago it wasn't like this. Outside of museums there was almost no sign of the advanced cultures that had lived here for millennia. So what happened?
Haida Modern finds out by following Robert Davidson to his native Haida Gwaii, Alaska, Vancouver, San Francisco, New York, Austin Texas. We see Robert at work in his studio bringing forward the knowledge of the old masters into the 21st century. It's a story full of laughter and tears. It's an amazing story filled with hope and magic and the breathtaking beauty of the natural world Robert's works spring from.
Haida Gwaii: On The Edge Of The World told the story of the waves of deeds and misdeeds crashing onto the rocks of an island land far away. Haida Modern tracks those waves as they bounce back off her shores.
The 2020 film festival season has been cut short by the emergence of the current pandemic. Filmmakers everywhere will so miss the wonderful interactions we experience bringing our work to live audiences. In Q&A sessions for Haida Modern just prior to the emergency declarations, audience members were noting that the worldview expressed by many Indigenous nations, the worldview front and center in all the works of Robert Davidson is a worldview where respect and reverence for the natural world is paramount. Many expressed the thought that consequences of a purely exploitative relationship with the natural world are starting to pile up. Overall everyone we spoke with expressed a strong desire to work together to create a better future.

Screening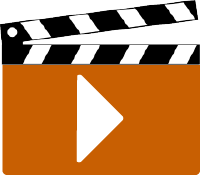 View Trailer
Reviews
"…cleverly and beautifully lays out a deeper argument." Marsha Lederman, Globe and Mail
"… revealing portrait of an unassuming living legend." Vancouver International Film Festival
"… breathtaking."CBC "Q"
"…fascinating, entertaining and eye-opening" Dana Gee, Vancouver Sun
Stream Haida Modern for free in Canada commencing June 2nd, 2020